Grand Rapids Cornet
before and after rebuild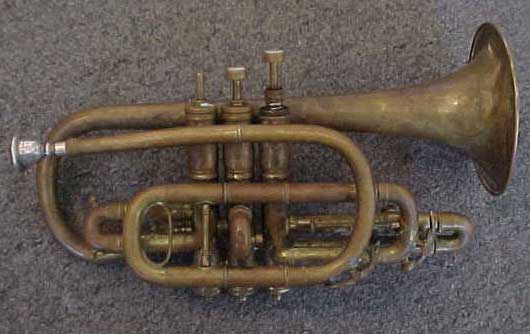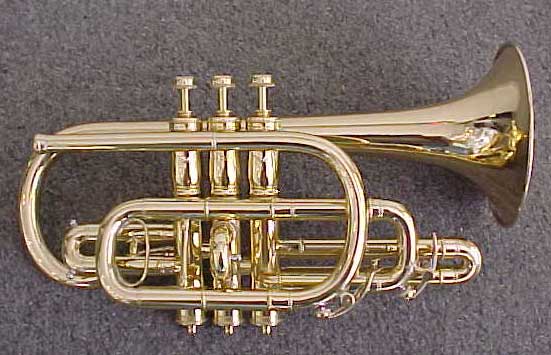 Built in the early 20th century by the J. W. York bind instrument Co. The cornet was pretty rough at the time we received it, in November 2000. The following pictures are before and after images that we hope will help give a better idea of what can be done with cornets and trumpets that are often falsely labeled as un-repairable. Because the parts missing on this instrument were unavailable, we reproduced proper matching replacements here in our shop. This included buttons, valve caps and stems, draw-knobs and a new lead-pipe. Sure helps to have the machine tools to do the job and the know how to use them.
The instrument was possibly lacquered but was most probably simple polished raw brass when it was new. We wanted it to stay looking its best so we applied a lightly tinted gold lacquer. The valves were also rebuilt during the time of restoration, sure turned out nice.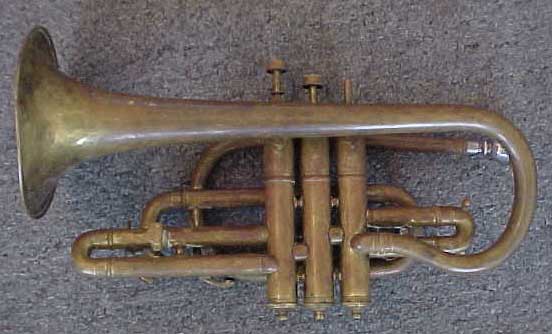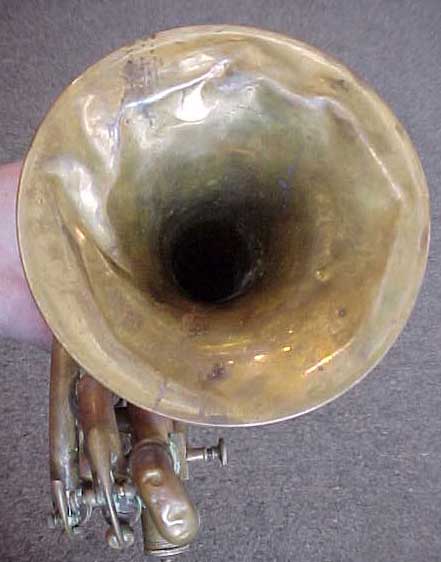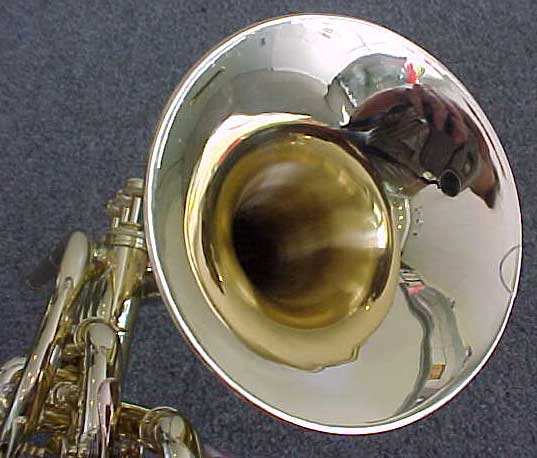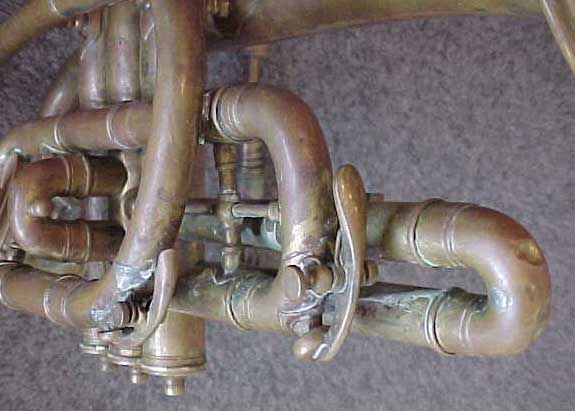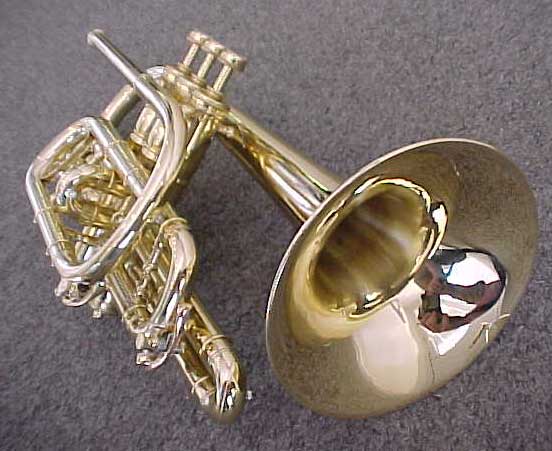 This project was completed and delivered in the spring of 2001. If you have any questions regarding repairs or restorations, please feel free to call, 206.241.5767 e-mail.
Copyright 2007 Oberloh Woodwind and Brass Works