---
HOME | WANTED | REPAIR SERVICES | GALLERY| INSTRUMENT SALES | EMAIL
THE SHOP
Welcome to our virtual tour! Go ahead, take a look around....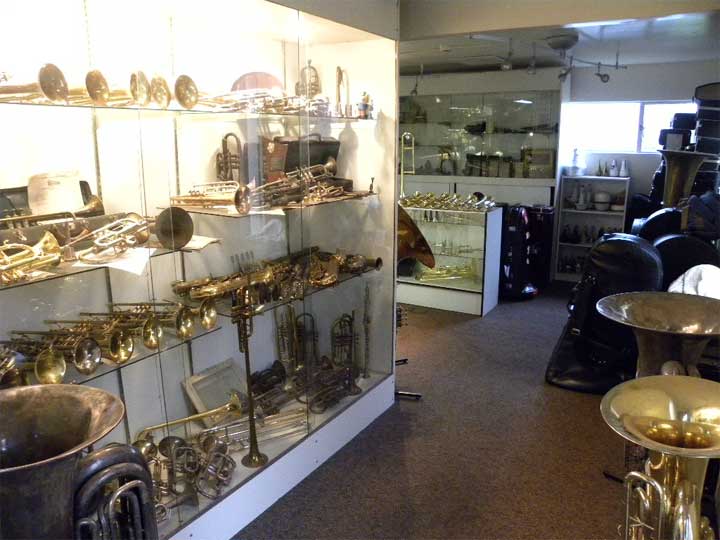 At the entrance you are invited to have a look at our display cases in the lobby. Instruments from Dan's personal collection can be found here.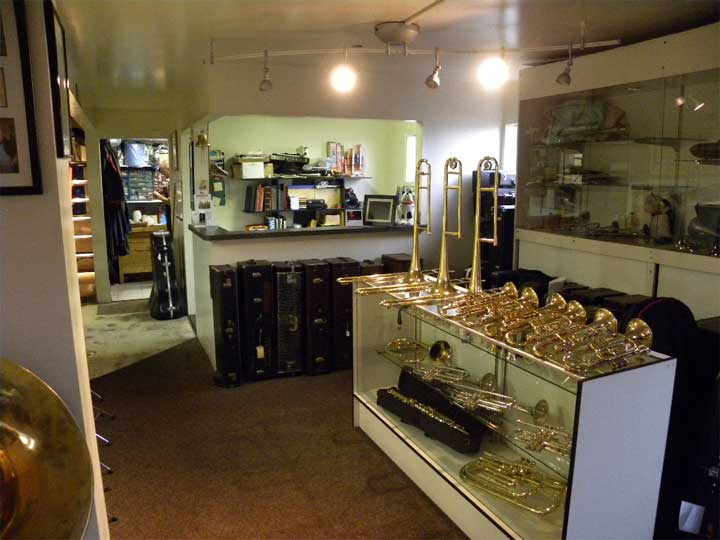 Our front room can at times be quite cluttered with large instruments such as tubas trombones and baritone saxophones. We do our best to keep it clear but sometimes it can be difficut to keep them at bay.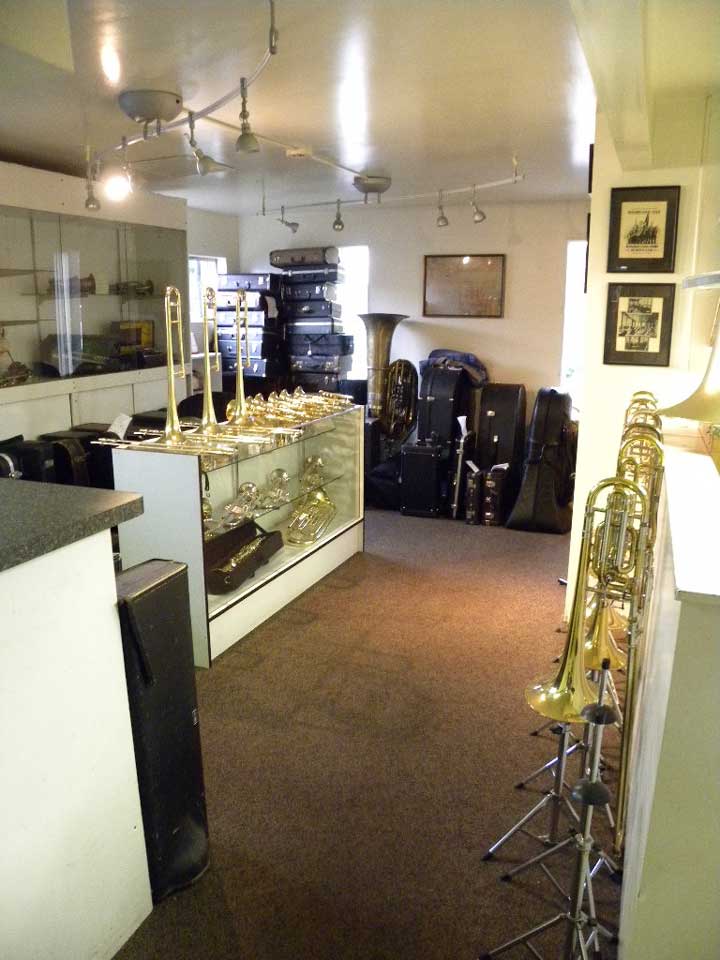 We regularly get a number of instruments in for sale and many can be viewed in the front room. Shown on the front counter is the results after a very long week, a collection of trombones and cornets recently repaired that await packing and shipping to there owners around the country.
Copyright 1997-2013 Oberloh Woodwind and Brass Works