Conn euphonium
Engraving restoration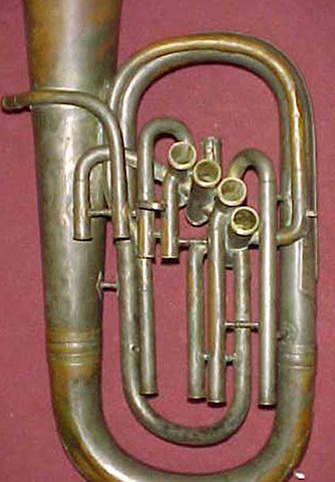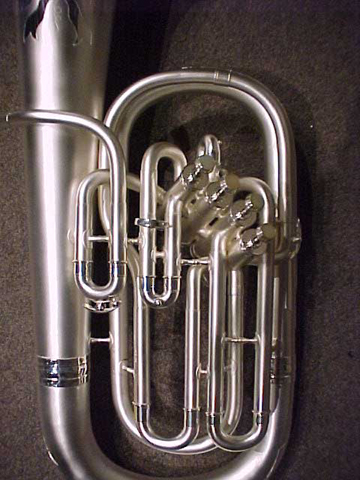 Built in 1918, this Conn euphonium was brought in for restoration in January 2004. The following pictures show the work involved to restore the engraving on the bell. Few shops are equipped to perform engraving work, we feel that this is a vital step in any restoration, leaving the instrument looking truly crisp and like new.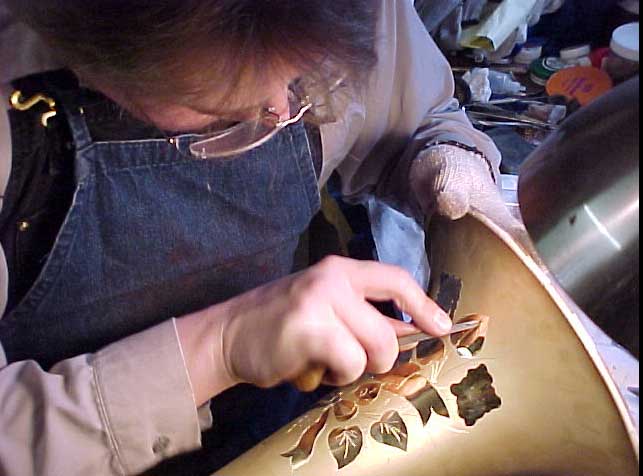 Before the engraving work was performed the bell was repaired, dedented, polished and glass bead blasted, leaving the bell with that "matte" finish.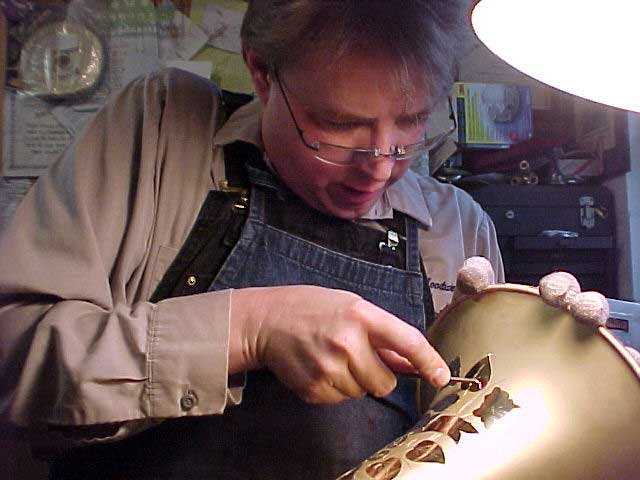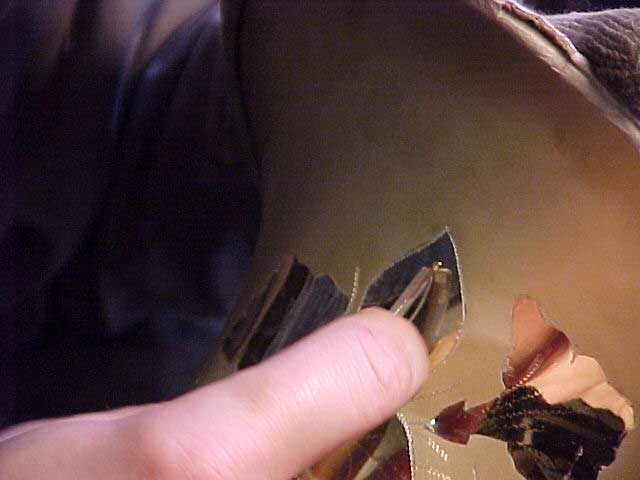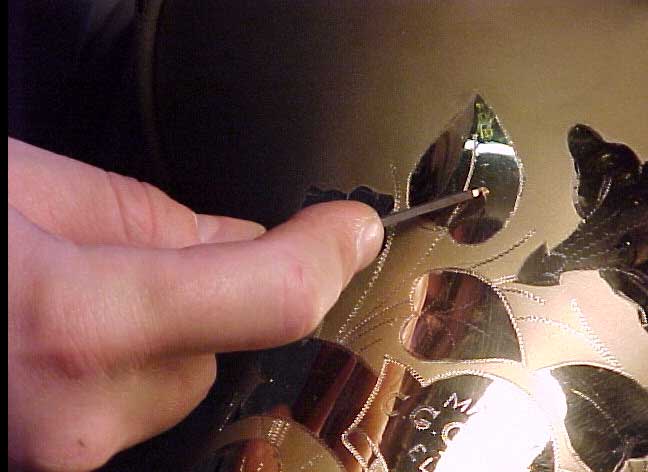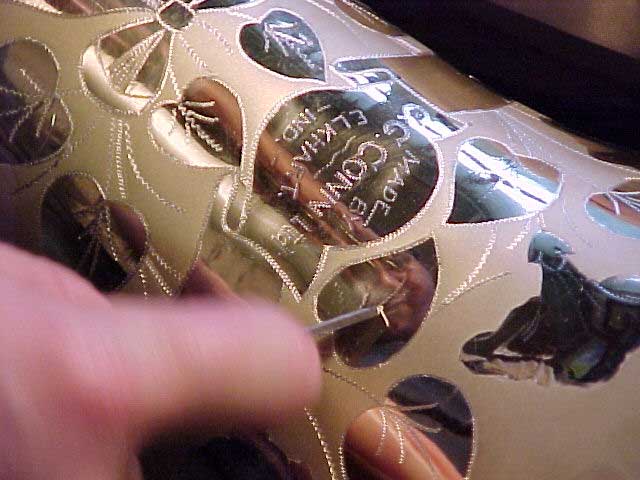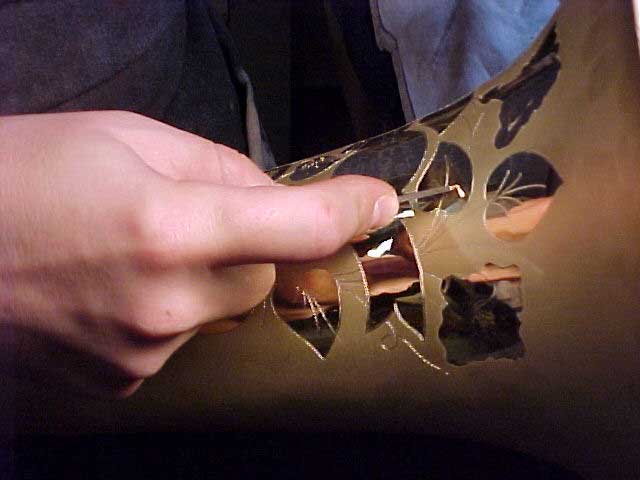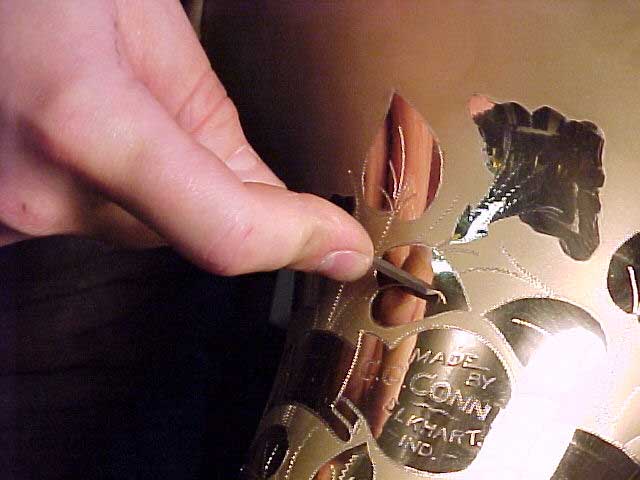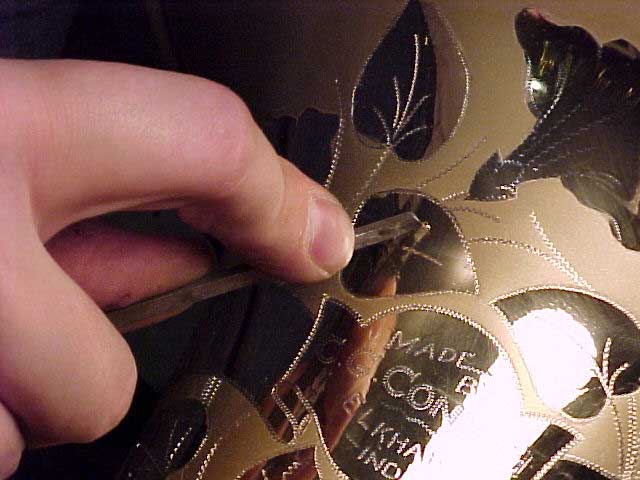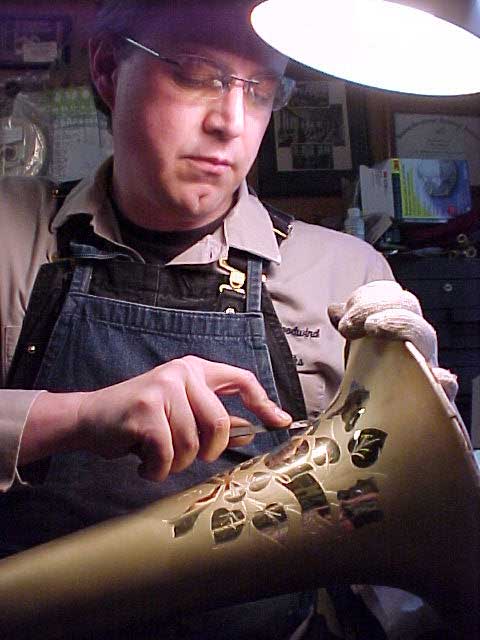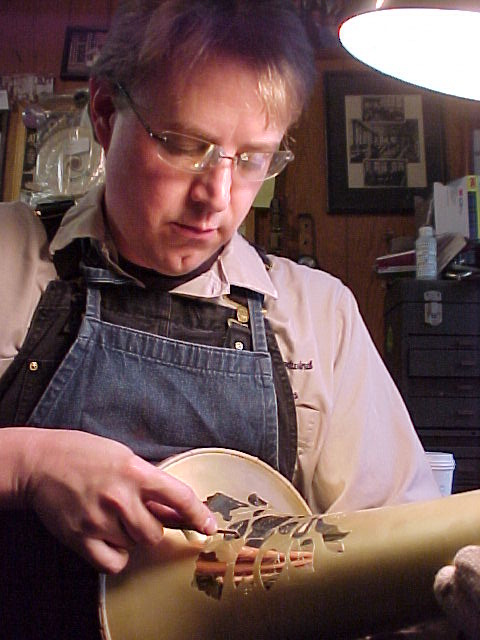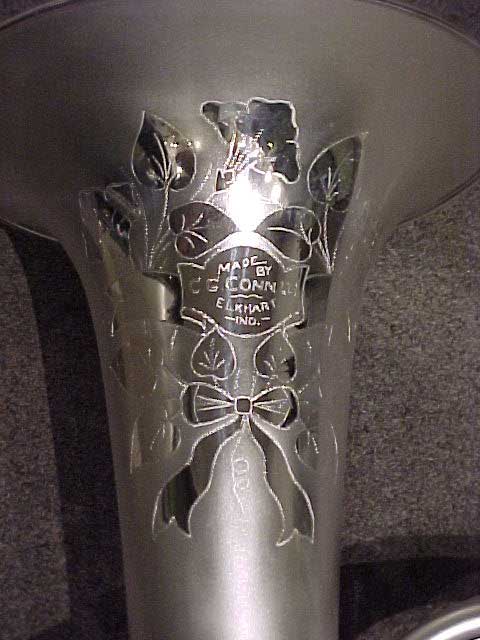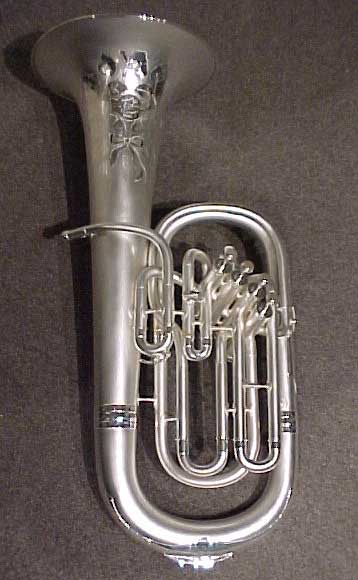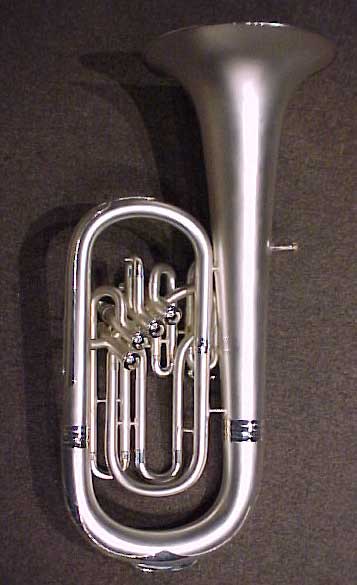 This project was completed and delivered in November 2004. If you have any questions reagarding restorations, finishing or engraving, please feel free to call, 206.241.5767 or e-mail.
Copyright 2004 Oberloh Woodwind and Brass Works